"); //googletag.cmd.push(function () { googletag.display('rectangle-1'); }); // $("#dvContent > p:eq(5)").after(""); //googletag.cmd.push(function () { googletag.display('rectangle-2'); }); $("#dvContent").after(""); //googletag.cmd.push(function () { googletag.display('rectangle-3'); }); } else if (($("#dvContent > p").length / 3 >= 4 && $("#dvContent > p").length / 3 p:eq(3)").after(""); //googletag.cmd.push(function () { googletag.display('rectangle-1'); }); //$("#dvContent > p:eq(7)").after(""); //googletag.cmd.push(function () { googletag.display('rectangle-2'); }); $("#dvContent").after(""); //googletag.cmd.push(function () { googletag.display('rectangle-3'); }); } else if (($("#dvContent > p").length / 3 >= 5 && $("#dvContent > p").length / 3 p:eq(4)").after(""); //googletag.cmd.push(function () { googletag.display('rectangle-1'); }); //$("#dvContent > p:eq(9)").after(""); //googletag.cmd.push(function () { googletag.display('rectangle-2'); }); $("#dvContent").after(""); //googletag.cmd.push(function () { googletag.display('rectangle-3'); }); } else if (($("#dvContent > p").length / 3 p:eq(1)").after(""); //googletag.cmd.push(function () { googletag.display('rectangle-1'); }); //$("#dvContent > p:eq(3)").after(""); //googletag.cmd.push(function () { googletag.display('rectangle-2'); }); $("#dvContent").after(""); //googletag.cmd.push(function () { googletag.display('rectangle-3'); }); } else{ $("#dvContent > p:eq(6)").after(""); //googletag.cmd.push(function () { googletag.display('rectangle-1'); }); //$("#dvContent > p:eq(12)").after(""); //googletag.cmd.push(function () { googletag.display('rectangle-2'); }); $("#dvContent").after(""); //googletag.cmd.push(function () { googletag.display('rectangle-3'); }); } } else{ $("#dvContent").after(""); //googletag.cmd.push(function () { googletag.display('rectangle-1'); }); //$("#dvContent").after(""); //googletag.cmd.push(function () { googletag.display('rectangle-2'); }); // $("#dvContent").after(""); //googletag.cmd.push(function () { googletag.display('rectangle-3'); }); } } if ('False' == 'True'){ $('.rsrch_img').bind('contextmenu', function(e) { return false; }); } if('912339768' == '912333651' || '912339768' == '912335411' || '912339768' == '912336256' || '912339768' == '912336286' || '912339768' == '912336287' || '912339768' == '912336288' || '912339768' == '912336289' || '912339768' == '912336290' || '912339768' == '912336689' || '912339768' == '912336905' || '912339768' == '912337387' || '912339768' == '912337984' || '912339768' == '912339338' ){ $('.homepagerightsection').hide(); $('.homepageleftsection').css({width:'100%'}); $('#dvContent img').css('width', '100%'); } $.get('/Home/GetReadersPollForArticlePage', { articleID: '912339768' }, function (response) { var options = ""; if (response != null && response.length > 0 && !response[0].IsAlreadyAnswered) { $('#PollQuestion').text(response[0].Question); $.each(response, function (index, obj) { options = options + "
" }); $('#hdnPollQuestionID').val(response[0].PollQuestionID); $('#PollOption').append(options); $('#dvReaderPoll').show(); } }); }); function fnShowMore() { $('#lnkLess').show(); $('#lnkMore').hide(); $('.sharelist .tags').show(); } function fnShowLess() { var firstLineTop = $('.sharelist .tags:first').offset().top; $('#lnkLess').hide(); $('#lnkMore').show(); $('.sharelist .tags').filter(function () { return $(this).offset().top > firstLineTop; }).hide(); $('.sharelist .tags:visible:last').hide(); } function fnEmailToFriend(articleId) { var articleUrl = window.location.href; var tempUrl = '/Article/EmailToFriend?articleID=articleId&articleURL=articleUrl'; var Url = tempUrl.replace("articleId", articleId).replace("articleUrl", articleUrl); Url = Url.replace("&", "&").replace("&", "&").replace("&", "&"); $.fancybox({ href: Url, 'padding': 30, 'height': 480, 'width': 700, 'autoSize': false, 'autoScale': true, 'closeBtn': true, 'showCloseButton': true, 'transitionIn': 'fade', 'transitionOut': 'fade', 'type': 'iframe', 'padding': 10, hideOnOverlayClick: false, helpers: { overlay: { closeClick: false } } }); } function fnUpdateArticleViewCount() { $.ajax({ url: '/Article/UpdateViewCount', datatype : 'json', data: { articleID: 912339768 }, success: function (data) { } }); } function fnShowNonUserArticleAccessMessage(){ $.ajax({ url: '/Article/ShowArticle', cache: false, async: false, success: function (response) { if (response != null && response != undefined && response.viewCount != null && response.viewCount != undefined) { if (response.isUserLoggedIn == false && (response.viewCount == 2)) { //fnShowArticlePopup('912339768'); } } } }); } function fnShowArticlePopup() { $.fancybox({ 'padding': 5, 'height': 300, 'width': 700, type: 'iframe', href: '/Article/GuestUserArticleAccessPopup?articleID=912339768', autoSize: false, closeBtn: true, transitionIn: 'fade', transitionOut: 'fade', centerOnScroll: true, overlayOpacity: 0.2, overlayColor: '#666', helpers: { overlay: { closeClick: false } } }); $('.fancybox-wrap').css({'top':'100px', 'bottom':'auto'}); } $(".fancybox").fancybox({ openEffect: 'elastic', closeEffect: 'elastic', prevEffect: 'fade', nextEffect: 'fade', fitToView: false, // images won't be scaled to fit to browser's height maxWidth: "90%", // images won't exceed the browser's width helpers: { overlay: { locked: false } }, beforeShow: function () { if ('False' == 'True'){ /* Disable right click */ $.fancybox.wrap.bind("contextmenu", function (e) { return false; }); } } }); function fnSubmittRegistrationPopup(){ var isValid = true; if($('#txtFirstName').val().trim() == "") { isValid = false; $('#txtFirstName').css('border-color', 'red'); } else if ($('#txtLastName').val().trim() == ""){ isValid = false; $('#txtLastName').css('border-color', 'red'); } else if ($('#txtEmail').val().trim() == ""){ isValid = false; $('#txtEmail').css('border-color', 'red'); } else if ($('#txtCompanyName').val().trim() == ""){ isValid = false; $('#txtCompanyName').css('border-color', 'red'); } else if ($('#ddlJobFunction').val().trim() == '0') { isValid = false; $('#lblJobFunctionRequired').show(); } else if ($("#ddlBusinessIndustry").val().trim() == '0') { isValid = false; $('#lblBusinessIndustryRequired').show(); } if ($('#txtEmail').val().trim() != "") { var EmailRex = /^(([^()[\]\\.,;:\s@"]+(\.[^()[\]\\.,;:\s@"]+)*)|(".+"))@((\[[0-9]{1,3}\.[0-9]{1,3}\.[0-9]{1,3}\.[0-9]{1,3}])|(([a-zA-Z\-0-9]+\.)+[a-zA-Z]{2,}))$/; if (!EmailRex.test($('#txtEmail').val())) { isValid = false; $('#lbInvalidEmail').show(); } else { $('#lbInvalidEmail').hide(); } } if (isValid){ $.post( '/Article/RegistrationPopup', { firstName: $('#txtFirstName').val().trim(), lastName: $('#txtLastName').val().trim(), email: $('#txtEmail').val().trim(), companyName: $('#txtCompanyName').val().trim(), jobFunction: $('#ddlJobFunction').val().trim(), businessIndustry: $("#ddlBusinessIndustry").val().trim() }, function(response){ if (response){ $('#dvRegPopup').hide(); } } ); } } function fnCloseRegPopup(){ $.post('/Article/UpdatePopupCloseCount', function () { $('#dvRegPopup').hide(); }); } function fnAnswerReaderPoll() { if ($('input[name=rdoPollOptions]:checked').length > 0) { $('#btnPollAnser').attr("onclick", "").unbind("click"); $('#lblPollRequired').hide(); $.post('/Home/AnswerReaderPoll', { questionID: $('#hdnPollQuestionID').val(), optionID: $('input[name=rdoPollOptions]:checked').val(), answer: $('input[name=rdoPollOptions]:checked').attr('answer'), page: 'article', articleID : '912339768' }, function (response) { if (response.status) { debugger; //$('#PollQuestion').hide(); $('#PollOption').hide(); $('#btnPollAnser').hide(); //$('#lblPollSuccessMessage').show(); var html = "
"; $.each(response.pollResult, function (index, obj) { html = html + "

" + obj.OptionText + "

" + "

"; }); html = html + '
'; $('#dvPollPercentage').append(html); $('#dvPollPercentage').show(); } }); } else{ $('#lblPollRequired').show(); } }
Reprints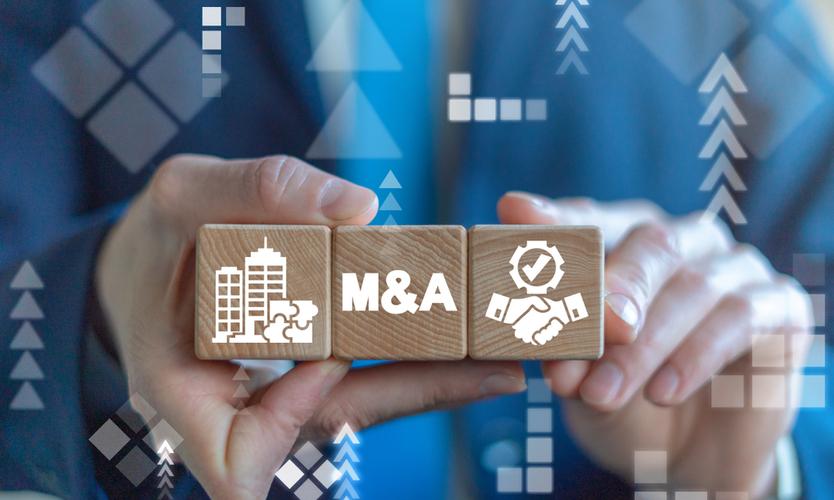 Benefits broker OneDigital has made its first acquisition in the commercial property/casualty area with its acquisition of St. Louis-based HM Employee Benefits and Risk Management.
OneDigital, the 18th largest broker of U.S. business, according to Business Insurance's latest ranking, on Thursday announced the acquisition, which is the first to integrate property/casualty into its health, retirement and human resources consulting businesses. Terms of the acquisition by OneDigital, which is owned by private equity firms, were not disclosed.
The move into the property/casualty area was a natural next step for the 20-year-old company, said Mike Sullivan, OneDigital co-founder and chief growth officer.
It expects property/casualty to account for at least a quarter of its revenue within the next couple of years, he said.
OneDigital has "been a little bit different" than other companies in focusing on the benefits and human resources space, and the HM acquisition represents a "continued evolution" for the company, he said.
Mike Shanahan, HM's chairman, president and CEO, said the brokerage, which focuses on middle-market and large national accounts, operates in all 50 states. OneDigital has focused on the small and middle markets.
OneDigital has additional property/casualty deals in the pipeline and is continuing to make acquisitions in the benefits area, Mr. Sullivan said. It also plans to expand into Canada and elsewhere internationally, he said.
Mr. Sullivan said the company completed 55 acquisitions last year, accounting for $200 million in revenue, and plans to make 30 to 50 acquisitions this year.
"I would expect Mike Shanahan will be actively involved in how we shape the P/C side of the business," he said.