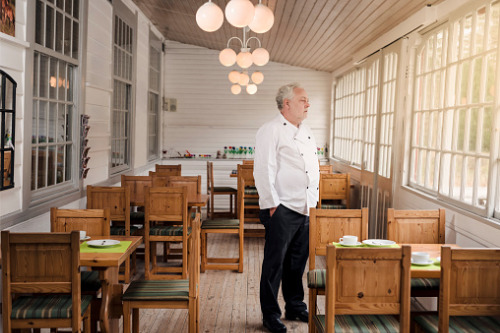 Two restaurant owners in Durham, NC have triumphed in a business interruption insurance lawsuit against their insurer – the first victory of its kind, as more than 1,000 similar lawsuits await a decision.
The restaurateurs – Giorgios Bakatsias and Matt Kelly – sued Cincinnati Insurance Company earlier this year over the denial of business interruption insurance claims. The two argued that North Carolina's shutdown order during the COVID-19 pandemic should be covered by their policies.
Earlier this month, Durham Superior Court Judge Orlando Hudson ruled in favor of the restaurant owners. News & Observer reported that the damages are expected to be "significant," as they include months of operations for 16 different restaurants between Bakatsias and Kelly.
"We're thrilled with the outcome," said Gagan Gupta, lead attorney for the restaurants. "We believe Judge Hudson came out on the right side of the issue, that his decision was thoughtful and well-reasoned."
Gupta added that small businesses and restaurants all throughout North Carolina are financially struggling; he hopes that other insurers will eventually come through, as insurance is "a really important piece of the puzzle" for businesses as they attempt to recover.
A representative of Cincinnati Insurance told News & Observer that the company plans to appeal the decision, maintaining that its business interruption insurance coverage is meant only for lost business due to property damage.
"We continue to believe that business interruption coverage under our property policy in this case does not apply because there was no structural alteration to the property," the representative said. "The prevailing view by courts around the country has been that an economic loss alone doesn't qualify as direct physical damage or loss to property, which is the trigger for business interruption coverage."
Cincinnati Insurance has until November 11, 2020 to appeal the ruling.