"); //googletag.cmd.push(function () { googletag.display('rectangle-1'); }); // $("#dvContent > p:eq(5)").after(""); //googletag.cmd.push(function () { googletag.display('rectangle-2'); }); $("#dvContent").after(""); //googletag.cmd.push(function () { googletag.display('rectangle-3'); }); } else if (($("#dvContent > p").length / 3 >= 4 && $("#dvContent > p").length / 3 p:eq(3)").after(""); //googletag.cmd.push(function () { googletag.display('rectangle-1'); }); //$("#dvContent > p:eq(7)").after(""); //googletag.cmd.push(function () { googletag.display('rectangle-2'); }); $("#dvContent").after(""); //googletag.cmd.push(function () { googletag.display('rectangle-3'); }); } else if (($("#dvContent > p").length / 3 >= 5 && $("#dvContent > p").length / 3 p:eq(4)").after(""); //googletag.cmd.push(function () { googletag.display('rectangle-1'); }); //$("#dvContent > p:eq(9)").after(""); //googletag.cmd.push(function () { googletag.display('rectangle-2'); }); $("#dvContent").after(""); //googletag.cmd.push(function () { googletag.display('rectangle-3'); }); } else if (($("#dvContent > p").length / 3 p:eq(1)").after(""); //googletag.cmd.push(function () { googletag.display('rectangle-1'); }); //$("#dvContent > p:eq(3)").after(""); //googletag.cmd.push(function () { googletag.display('rectangle-2'); }); $("#dvContent").after(""); //googletag.cmd.push(function () { googletag.display('rectangle-3'); }); } else{ $("#dvContent > p:eq(6)").after(""); //googletag.cmd.push(function () { googletag.display('rectangle-1'); }); //$("#dvContent > p:eq(12)").after(""); //googletag.cmd.push(function () { googletag.display('rectangle-2'); }); $("#dvContent").after(""); //googletag.cmd.push(function () { googletag.display('rectangle-3'); }); } } else{ $("#dvContent").after(""); //googletag.cmd.push(function () { googletag.display('rectangle-1'); }); //$("#dvContent").after(""); //googletag.cmd.push(function () { googletag.display('rectangle-2'); }); // $("#dvContent").after(""); //googletag.cmd.push(function () { googletag.display('rectangle-3'); }); } } if ('False' == 'True'){ $('.rsrch_img').bind('contextmenu', function(e) { return false; }); } if('912344614' == '912344107' || '912344614' == '912344380'|| '912344614' == '912344108' || '912344614' == '912344109' || '912344614' == '912344110' || '912344614' == '912344111' || '912344614' == '912344104' ||'912344614′ == '912344056' || '912344614' == '912342960' ||'912344614′ == '912342942' ||'912344614′ == '912342075' || '912344614' == '912342077' || '912344614' == '912333651' || '912344614' == '912335411' || '912344614' == '912336256' || '912344614' == '912336286' || '912344614' == '912336287' || '912344614' == '912336288' || '912344614' == '912336289' || '912344614' == '912336290' || '912344614' == '912336689' || '912344614' == '912336905' || '912344614' == '912337387' || '912344614' == '912337984' || '912344614' == '912339338' || '912344614' == '912339689' || '912344614' == '912340071' || '912344614' == '912340072' || '912344614' == '912340953' || '912344614' == '912340601' || '912344614' == '912341468' || '912344614' == '912341467'){ $('.homepagerightsection').hide(); $('.homepageleftsection').css({width:'100%'}); $('#dvContent img').css('width', '100%'); } $.get('/Home/GetReadersPollForArticlePage', { articleID: '912344614' }, function (response) { var options = ""; if (response != null && response.length > 0 && !response[0].IsAlreadyAnswered) { $('#PollQuestion').text(response[0].Question); $.each(response, function (index, obj) { options = options + "
" }); $('#hdnPollQuestionID').val(response[0].PollQuestionID); $('#PollOption').append(options); $('#dvReaderPoll').show(); } }); }); function fnShowMore() { $('#lnkLess').show(); $('#lnkMore').hide(); $('.sharelist .tags').show(); } function fnShowLess() { var firstLineTop = $('.sharelist .tags:first').offset().top; $('#lnkLess').hide(); $('#lnkMore').show(); $('.sharelist .tags').filter(function () { return $(this).offset().top > firstLineTop; }).hide(); $('.sharelist .tags:visible:last').hide(); } function fnEmailToFriend(articleId) { var articleUrl = window.location.href; var tempUrl = '/Article/EmailToFriend?articleID=articleId&articleURL=articleUrl'; var Url = tempUrl.replace("articleId", articleId).replace("articleUrl", articleUrl); Url = Url.replace("&", "&").replace("&", "&").replace("&", "&"); $.fancybox({ href: Url, 'padding': 30, 'height': 480, 'width': 700, 'autoSize': false, 'autoScale': true, 'closeBtn': true, 'showCloseButton': true, 'transitionIn': 'fade', 'transitionOut': 'fade', 'type': 'iframe', 'padding': 10, hideOnOverlayClick: false, helpers: { overlay: { closeClick: false } } }); } function fnUpdateArticleViewCount() { $.ajax({ url: '/Article/UpdateViewCount', datatype : 'json', data: { articleID: 912344614 }, success: function (data) { } }); } function fnShowNonUserArticleAccessMessage(){ $.ajax({ url: '/Article/ShowArticle', cache: false, async: false, success: function (response) { if (response != null && response != undefined && response.viewCount != null && response.viewCount != undefined) { if (response.isUserLoggedIn == false && (response.viewCount == 2)) { //fnShowArticlePopup('912344614'); } } } }); } function fnShowArticlePopup() { $.fancybox({ 'padding': 5, 'height': 300, 'width': 700, type: 'iframe', href: '/Article/GuestUserArticleAccessPopup?articleID=912344614', autoSize: false, closeBtn: true, transitionIn: 'fade', transitionOut: 'fade', centerOnScroll: true, overlayOpacity: 0.2, overlayColor: '#666', helpers: { overlay: { closeClick: false } } }); $('.fancybox-wrap').css({'top':'100px', 'bottom':'auto'}); } $(".fancybox").fancybox({ openEffect: 'elastic', closeEffect: 'elastic', prevEffect: 'fade', nextEffect: 'fade', fitToView: false, // images won't be scaled to fit to browser's height maxWidth: "90%", // images won't exceed the browser's width helpers: { overlay: { locked: false } }, beforeShow: function () { if ('False' == 'True'){ /* Disable right click */ $.fancybox.wrap.bind("contextmenu", function (e) { return false; }); } } }); function fnSubmittRegistrationPopup(){ var isValid = true; if($('#txtFirstName').val().trim() == "") { isValid = false; $('#txtFirstName').css('border-color', 'red'); } else if ($('#txtLastName').val().trim() == ""){ isValid = false; $('#txtLastName').css('border-color', 'red'); } else if ($('#txtEmail').val().trim() == ""){ isValid = false; $('#txtEmail').css('border-color', 'red'); } else if ($('#txtCompanyName').val().trim() == ""){ isValid = false; $('#txtCompanyName').css('border-color', 'red'); } else if ($('#ddlJobFunction').val().trim() == '0') { isValid = false; $('#lblJobFunctionRequired').show(); } else if ($("#ddlBusinessIndustry").val().trim() == '0') { isValid = false; $('#lblBusinessIndustryRequired').show(); } if ($('#txtEmail').val().trim() != "") { var EmailRex = /^(([^()[\]\\.,;:\s@"]+(\.[^()[\]\\.,;:\s@"]+)*)|(".+"))@((\[[0-9]{1,3}\.[0-9]{1,3}\.[0-9]{1,3}\.[0-9]{1,3}])|(([a-zA-Z\-0-9]+\.)+[a-zA-Z]{2,}))$/; if (!EmailRex.test($('#txtEmail').val())) { isValid = false; $('#lbInvalidEmail').show(); } else { $('#lbInvalidEmail').hide(); } } if (isValid){ $.post( '/Article/RegistrationPopup', { firstName: $('#txtFirstName').val().trim(), lastName: $('#txtLastName').val().trim(), email: $('#txtEmail').val().trim(), companyName: $('#txtCompanyName').val().trim(), jobFunction: $('#ddlJobFunction').val().trim(), businessIndustry: $("#ddlBusinessIndustry").val().trim() }, function(response){ if (response){ $('#dvRegPopup').hide(); } } ); } } function fnCloseRegPopup(){ $.post('/Article/UpdatePopupCloseCount', function () { $('#dvRegPopup').hide(); }); } function fnAnswerReaderPoll() { if ($('input[name=rdoPollOptions]:checked').length > 0) { $('#btnPollAnser').attr("onclick", "").unbind("click"); $('#lblPollRequired').hide(); $.post('/Home/AnswerReaderPoll', { questionID: $('#hdnPollQuestionID').val(), optionID: $('input[name=rdoPollOptions]:checked').val(), answer: $('input[name=rdoPollOptions]:checked').attr('answer'), page: 'article', articleID : '912344614' }, function (response) { if (response.status) { debugger; //$('#PollQuestion').hide(); $('#PollOption').hide(); $('#btnPollAnser').hide(); //$('#lblPollSuccessMessage').show(); var html = "
"; $.each(response.pollResult, function (index, obj) { html = html + "

" + obj.OptionText + "

" + "

"; }); html = html + '
'; $('#dvPollPercentage').append(html); $('#dvPollPercentage').show(); } }); } else{ $('#lblPollRequired').show(); } } function fnTrackLink(label, url, target) {debugger; $.post( '/Home/TrackButtonClicks', { linkName: label, guestUserID: getCookie("GuestUser"), url: url }, function () { if (target == "") { window.location.href = url; } else { //window.open(url); } }); }
Reprints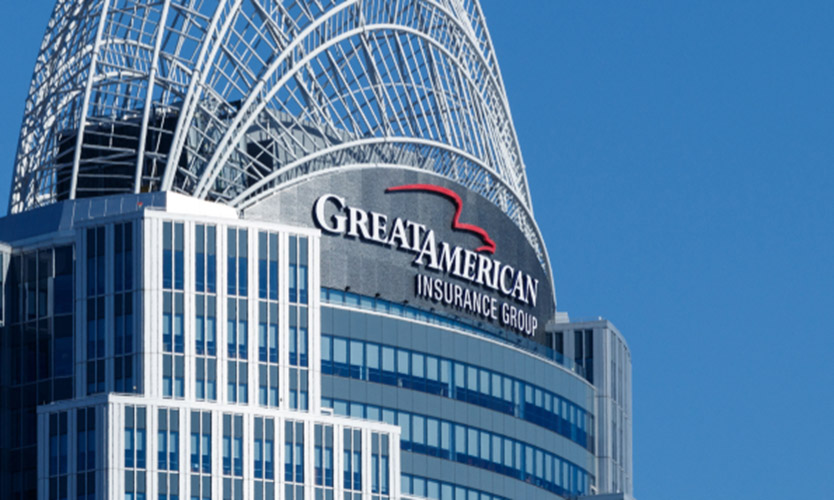 A Great American Insurance Group unit is not obligated to defend or indemnify a marketing agency in litigation over a failed franchise arrangement, a federal district court has ruled.
In 2018, Moorcock, California-based Beyond Gravity Media Inc. contracted with Pearland, Texas-based Code Ninjas LLC, which teaches computer programming coding, math, logic and teamwork to children, to open franchises of Code Ninjas centers, according to Wednesday's ruling by the U.S. District Court in Galveston, Texas, in Great American Insurance Company v. Beyond Gravity Media, Inc.
A little over a year later, Beyond Gravity and its sole shareholder, Branden Matalon, attempted to rescind the franchise contracts, alleging breaches of California law and claimed economic damages, according to the ruling.
Code Ninjas filed suit in the Galveston court, alleging Beyond Gravity and Mr. Matalon had received Code Ninja's confidential and proprietary information through its training programs, annual franchise conference and other communications.
The lawsuit charged they had misappropriated Code Ninja's confidential information and trademark to create and advertise a competing education center.
The parties eventually reached a confidential settlement agreement and Code Ninjas voluntarily dismissed the complaint.
Before they settled, Beyond Gravity insurer Great American filed suit in the Galveston court, seeking a declaration it had no duty or defend the company and Mr. Matalon.
The court ruled in the insurer's favor. The court said it agreed with the insurer that none of the allegations in the underlying complaint concerns any bodily injuries or injuries to tangible property that would be covered under its commercial general liability policy, nor that there is coverage under its personal and advertising injury provision. "Express" policy exclusions also preclude coverage, the ruling said.
"Because Great American has established that the policy's exclusion completely relieves it of duty to defend, Great American correspondingly has no duty to indemnify the defendants," the ruling said, in granting the insurer summary judgment in the case.
Attorneys in the case did not respond to requests for comment.
Great American is the property insurer for the Surfside, Florida, condominium that collapsed in June.
Read Next



Great American wins case over advertising injury claim

A Great American Insurance Group unit does not have to indemnify a homebuilding services firm for a copyright settlement because the settlement agreement did not apportion the payment to losses covered and not covered under its commercial general liability insurance policy, a federal appeals court ruled Tuesday, affirming a lower court decision.