"); //googletag.cmd.push(function () { googletag.display('rectangle-1'); }); // $("#dvContent > p:eq(5)").after(""); //googletag.cmd.push(function () { googletag.display('rectangle-2'); }); $("#dvContent").after(""); //googletag.cmd.push(function () { googletag.display('rectangle-3'); }); } else if (($("#dvContent > p").length / 3 >= 4 && $("#dvContent > p").length / 3 p:eq(3)").after(""); //googletag.cmd.push(function () { googletag.display('rectangle-1'); }); //$("#dvContent > p:eq(7)").after(""); //googletag.cmd.push(function () { googletag.display('rectangle-2'); }); $("#dvContent").after(""); //googletag.cmd.push(function () { googletag.display('rectangle-3'); }); } else if (($("#dvContent > p").length / 3 >= 5 && $("#dvContent > p").length / 3 p:eq(4)").after(""); //googletag.cmd.push(function () { googletag.display('rectangle-1'); }); //$("#dvContent > p:eq(9)").after(""); //googletag.cmd.push(function () { googletag.display('rectangle-2'); }); $("#dvContent").after(""); //googletag.cmd.push(function () { googletag.display('rectangle-3'); }); } else if (($("#dvContent > p").length / 3 p:eq(1)").after(""); //googletag.cmd.push(function () { googletag.display('rectangle-1'); }); //$("#dvContent > p:eq(3)").after(""); //googletag.cmd.push(function () { googletag.display('rectangle-2'); }); $("#dvContent").after(""); //googletag.cmd.push(function () { googletag.display('rectangle-3'); }); } else{ $("#dvContent > p:eq(6)").after(""); //googletag.cmd.push(function () { googletag.display('rectangle-1'); }); //$("#dvContent > p:eq(12)").after(""); //googletag.cmd.push(function () { googletag.display('rectangle-2'); }); $("#dvContent").after(""); //googletag.cmd.push(function () { googletag.display('rectangle-3'); }); } } else{ $("#dvContent").after(""); //googletag.cmd.push(function () { googletag.display('rectangle-1'); }); //$("#dvContent").after(""); //googletag.cmd.push(function () { googletag.display('rectangle-2'); }); // $("#dvContent").after(""); //googletag.cmd.push(function () { googletag.display('rectangle-3'); }); } } if ('False' == 'True'){ $('.rsrch_img').bind('contextmenu', function(e) { return false; }); } if('912337908' == '912333651' || '912337908' == '912335411' || '912337908' == '912336256' || '912337908' == '912336286' || '912337908' == '912336287' || '912337908' == '912336288' || '912337908' == '912336289' || '912337908' == '912336290' || '912337908' == '912336689' || '912337908' == '912336905' || '912337908' == '912337387'){ $('.homepagerightsection').hide(); $('.homepageleftsection').css({width:'100%'}); $('#dvContent img').css('width', '100%'); } $.get('/Home/GetReadersPollForArticlePage', { articleID: '912337908' }, function (response) { var options = ""; if (response != null && response.length > 0 && !response[0].IsAlreadyAnswered) { $('#PollQuestion').text(response[0].Question); $.each(response, function (index, obj) { options = options + "
" }); $('#hdnPollQuestionID').val(response[0].PollQuestionID); $('#PollOption').append(options); $('#dvReaderPoll').show(); } }); }); function fnShowMore() { $('#lnkLess').show(); $('#lnkMore').hide(); $('.sharelist .tags').show(); } function fnShowLess() { var firstLineTop = $('.sharelist .tags:first').offset().top; $('#lnkLess').hide(); $('#lnkMore').show(); $('.sharelist .tags').filter(function () { return $(this).offset().top > firstLineTop; }).hide(); $('.sharelist .tags:visible:last').hide(); } function fnEmailToFriend(articleId) { var articleUrl = window.location.href; var tempUrl = '/Article/EmailToFriend?articleID=articleId&articleURL=articleUrl'; var Url = tempUrl.replace("articleId", articleId).replace("articleUrl", articleUrl); Url = Url.replace("&", "&").replace("&", "&").replace("&", "&"); $.fancybox({ href: Url, 'padding': 30, 'height': 480, 'width': 700, 'autoSize': false, 'autoScale': true, 'closeBtn': true, 'showCloseButton': true, 'transitionIn': 'fade', 'transitionOut': 'fade', 'type': 'iframe', 'padding': 10, hideOnOverlayClick: false, helpers: { overlay: { closeClick: false } } }); } function fnUpdateArticleViewCount() { $.ajax({ url: '/Article/UpdateViewCount', datatype : 'json', data: { articleID: 912337908 }, success: function (data) { } }); } function fnShowNonUserArticleAccessMessage(){ $.ajax({ url: '/Article/ShowArticle', cache: false, async: false, success: function (response) { if (response != null && response != undefined && response.viewCount != null && response.viewCount != undefined) { if (response.isUserLoggedIn == false && (response.viewCount == 2)) { //fnShowArticlePopup('912337908'); } } } }); } function fnShowArticlePopup() { $.fancybox({ 'padding': 5, 'height': 300, 'width': 700, type: 'iframe', href: '/Article/GuestUserArticleAccessPopup?articleID=912337908', autoSize: false, closeBtn: true, transitionIn: 'fade', transitionOut: 'fade', centerOnScroll: true, overlayOpacity: 0.2, overlayColor: '#666', helpers: { overlay: { closeClick: false } } }); $('.fancybox-wrap').css({'top':'100px', 'bottom':'auto'}); } $(".fancybox").fancybox({ openEffect: 'elastic', closeEffect: 'elastic', prevEffect: 'fade', nextEffect: 'fade', fitToView: false, // images won't be scaled to fit to browser's height maxWidth: "90%", // images won't exceed the browser's width helpers: { overlay: { locked: false } }, beforeShow: function () { if ('False' == 'True'){ /* Disable right click */ $.fancybox.wrap.bind("contextmenu", function (e) { return false; }); } } }); function fnSubmittRegistrationPopup(){ var isValid = true; if($('#txtFirstName').val().trim() == "") { isValid = false; $('#txtFirstName').css('border-color', 'red'); } else if ($('#txtLastName').val().trim() == ""){ isValid = false; $('#txtLastName').css('border-color', 'red'); } else if ($('#txtEmail').val().trim() == ""){ isValid = false; $('#txtEmail').css('border-color', 'red'); } else if ($('#txtCompanyName').val().trim() == ""){ isValid = false; $('#txtCompanyName').css('border-color', 'red'); } else if ($('#ddlJobFunction').val().trim() == '0') { isValid = false; $('#lblJobFunctionRequired').show(); } else if ($("#ddlBusinessIndustry").val().trim() == '0') { isValid = false; $('#lblBusinessIndustryRequired').show(); } if ($('#txtEmail').val().trim() != "") { var EmailRex = /^(([^()[\]\\.,;:\s@"]+(\.[^()[\]\\.,;:\s@"]+)*)|(".+"))@((\[[0-9]{1,3}\.[0-9]{1,3}\.[0-9]{1,3}\.[0-9]{1,3}])|(([a-zA-Z\-0-9]+\.)+[a-zA-Z]{2,}))$/; if (!EmailRex.test($('#txtEmail').val())) { isValid = false; $('#lbInvalidEmail').show(); } else { $('#lbInvalidEmail').hide(); } } if (isValid){ $.post( '/Article/RegistrationPopup', { firstName: $('#txtFirstName').val().trim(), lastName: $('#txtLastName').val().trim(), email: $('#txtEmail').val().trim(), companyName: $('#txtCompanyName').val().trim(), jobFunction: $('#ddlJobFunction').val().trim(), businessIndustry: $("#ddlBusinessIndustry").val().trim() }, function(response){ if (response){ $('#dvRegPopup').hide(); } } ); } } function fnCloseRegPopup(){ $.post('/Article/UpdatePopupCloseCount', function () { $('#dvRegPopup').hide(); }); } function fnAnswerReaderPoll() { if ($('input[name=rdoPollOptions]:checked').length > 0) { $('#btnPollAnser').attr("onclick", "").unbind("click"); $('#lblPollRequired').hide(); $.post('/Home/AnswerReaderPoll', { questionID: $('#hdnPollQuestionID').val(), optionID: $('input[name=rdoPollOptions]:checked').val(), answer: $('input[name=rdoPollOptions]:checked').attr('answer'), page: 'article', articleID : '912337908' }, function (response) { if (response.status) { debugger; //$('#PollQuestion').hide(); $('#PollOption').hide(); $('#btnPollAnser').hide(); //$('#lblPollSuccessMessage').show(); var html = "
"; $.each(response.pollResult, function (index, obj) { html = html + "

" + obj.OptionText + "

" + "

"; }); html = html + '
'; $('#dvPollPercentage').append(html); $('#dvPollPercentage').show(); } }); } else{ $('#lblPollRequired').show(); } }
Reprints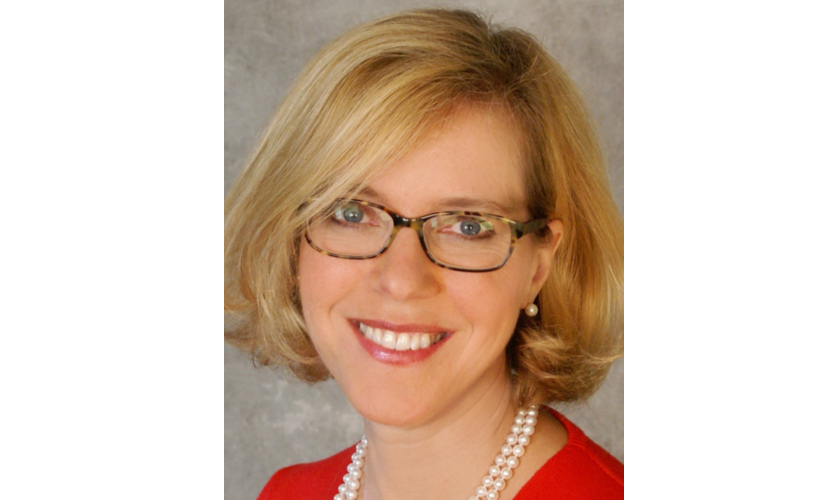 Employers Holdings Inc. has appointed Kathy Antonello president and CEO, the Reno, Nevada-based workers compensation insurer announced Thursday.
Ms. Antonello, currently executive vice president and chief actuary, will replace Douglas Dirks, who will retire on April 1, 2021.
Prior to joining Employers, Ms. Antonello was chief actuary for the National Council on Compensation Insurance.
In 2016, she was named a Business Insurance Women to Watch honoree.
Read Next



Employers CEO announces intention to resign

Employers Holdings Inc.'s president and CEO Douglas Dirks announced he intends to step down from the company in 2021, the workers compensation insurer announced in a statement Tuesday.